DEWE-3x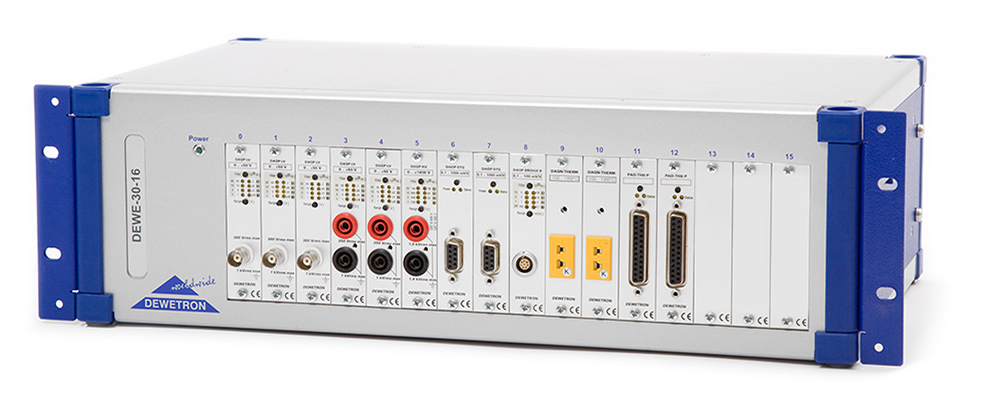 Associated Products:
DEWE-30-4
DEWE-30-8
DEWE-30-16
DEWE-30-32
DEWE-31-16
DEWE-31-32
DEWE-31-64
DEWE-32-3216
DEWE-101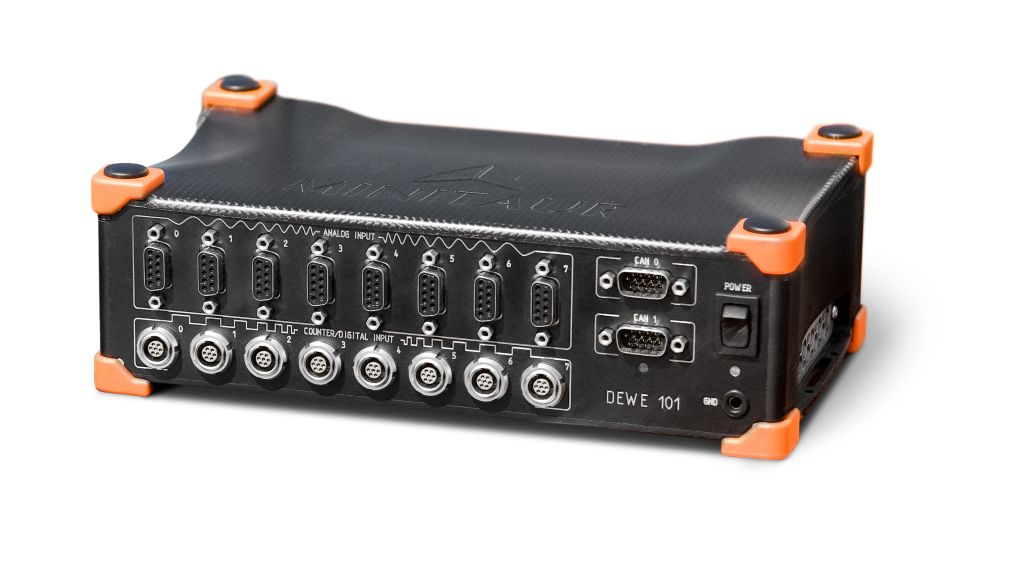 DEWE-201

Associated Products:
DEWE-201
M-series
DEWE2-Mainframes
Like the A-series but without display; delivered with keyboard and track ball. Very popular for applications where the instrument is installed in a poorly visible place for the user (e.g. in a car the instrument is often installed in the leg area of the passenger seat but the driver needs to see the screen) or laboratory applications and test rigs.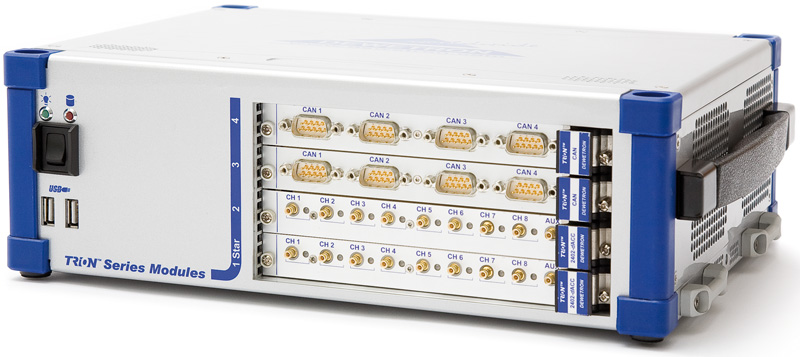 Associated Products:
DEWE2-M4
DEWE2-M4s
DEWE2-M7
DEWE2-M7s
DEWE2-M13
DEWE2-M13s
DEWE2-M18
F-series
DEWE2 Front-ends
F-series units don´t have a built-in computer but supply measurement data over a robust high-speed PCI Express bus. Multiple units can be daisy-chained. One popular application is to use F-series devices with a laptop computer for mobile applications. The second use of F-series devices is to expand A or M series instruments.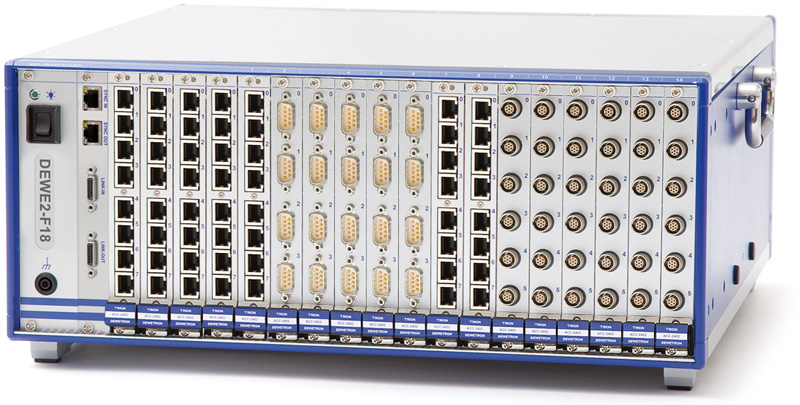 Associated Products:
TRIONet
DEWE2-F4s
DEWE2-F7s
DEWE2-F13s
DEWE2-F18
Page 3 of 5, showing 10 records out of 47 total, starting on record 21, ending on 30